Founded in 1992 by Pietr Volejnik, the Czech company ATEC affirms its will to bring to the world of ULM innovative technological solutions, and in particular in the development and production of aircrafts with exceptional performances. ATEC expertise is recognized in the field of composite construction, whether in wood and canvas with interlining, or in carbon. This specificity gives it a major role in the development of high-end ULM.
Originally a manufacturer of ultra-light aircraft components, ATEC now ships hundreds of aircraft worldwide. First in a long series, it is in 1996 that the legendary ZEPHYR is produced and marketed. In 2000, the aircraft was certified ZEPHYR 2000, then renamed ATEC 122 ZEPHYR. In 2003, a second type of aircraft takes off, the 321 FAETA. If the design is similar to that of the ZEPHYR, its construction and technology are different. It will be necessary to wait for 2016 to discover a new generation of aircraft, the 321 FAETA NG, considerably improved version of the FAETA.
A major player in general aviation in France, ATA by Pelletier distributes the DIAMOND AIRCRAFT, AEROPRAKT AIRCRAFT, AUSTRO Engine and CONTINENTAL DIESEL brands throughout France. Established at Avignon Provence Airport in comfortable premises, ATA owes its history and success to its customers, who renew their confidence year after year. Our team is recognized in the world of aviation for its professionalism, its youth and its dynamism. In addition to marketing new or used aircraft, we also provide maintenance and spare parts sales.
Since 2016, ATA distributes the brand ATEC and in particular its famous 122 ZEPHYR. We are at your disposal to present it to you, and we will undoubtedly convince you of the qualities of this ULM, already manufactured to more than 500 copies and distributed worldwide.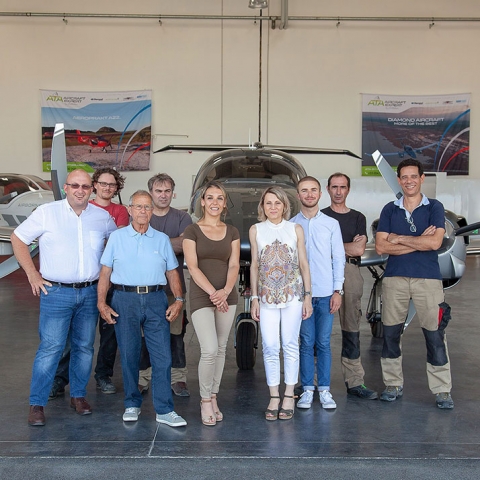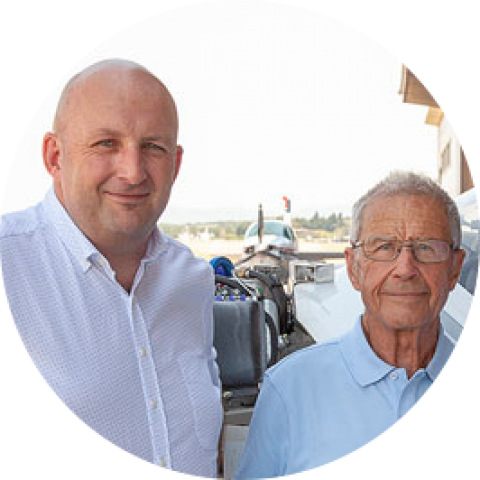 MAKE OUR PASSION BECOME OUR JOB…
Combining profession and passion is what we have been doing from father to son for almost 50 years. We deals new and second-hand aircrafts with exceptional performance, and ensure the maintenance or upgrade of all machines in our workshop based in Avignon in the South of France.